We Work with Companies Looking to Innovate–Whether Seed Stage or Established Businesses
We work with researchers and inventors to help commercialize their work based around hard sciences.
Helping Entrepreneurs. Helping Investors.
Illinois Partners is dedicated to commercializing promising technologies and helping outstanding researchers, entrepreneurs and innovators build world-class companies. We do this in a variety of ways that include evaluating technology, sourcing capital and providing interim management. We're business people, but we have a high technical aptitude.
We are almost always involved in technologies and nascent businesses before a business plan is written. We spend our time in labs at the major research universities and federal laboratories seeking to identify those technologies with the greatest commercial potential. While simplicity is almost always preferred, we're not afraid to get our hands dirty with complex technologies–typically those coming out of engineering or medical schools. We are not limited in any way to complex technologies–as we have started both food and games companies–but we like those projects that have a high degree of technical innovation associated with them.
Please let us know how we can help you!
"The National Science Foundation did a study that determined that the biggest reason startups fail is because they build a product that no one wants."
When we have news to share, it will go here!
From February 27, 2016 https://msutoday.msu.edu/360/2016/neil-kane-the-entrepreneurial-mindset/
In this post on Forbes.com I talk about a really cool and innovative company out of Madison, Wisconsin [...]
The National Science Foundation's new I-Corps L (for learning) program asks whether innovative educators can be taught the [...]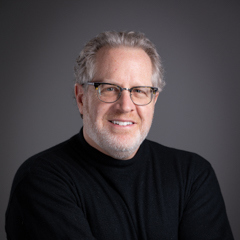 I'm Neil Kane – a serial entrepreneur who specializes in commercializing complex technologies that come out of academic research labs or federal laboratories.